Galvanized threaded cap, China threaded cap
Galvanized threaded cap, threaded cap in China distributed by Bao Tin Steel, we specialize in providing all kinds of galvanized threaded fittings, threaded cap, inner thread cap, galvanized thread cap and many other accessories.
The products we distribute are of high quality with the best prices in the market. Customers refer to the specifications of the threaded cap here:
Specification: DN15 to DN100
Working pressure: 150LBS
Material: Cast
Place of Origin: CHINA
According to BS EN 10242 standard BS 143 & 1256
Use:  Water supply and drainage system, refrigeration system, fire protection pipeline, steam, gas, gas, petrol…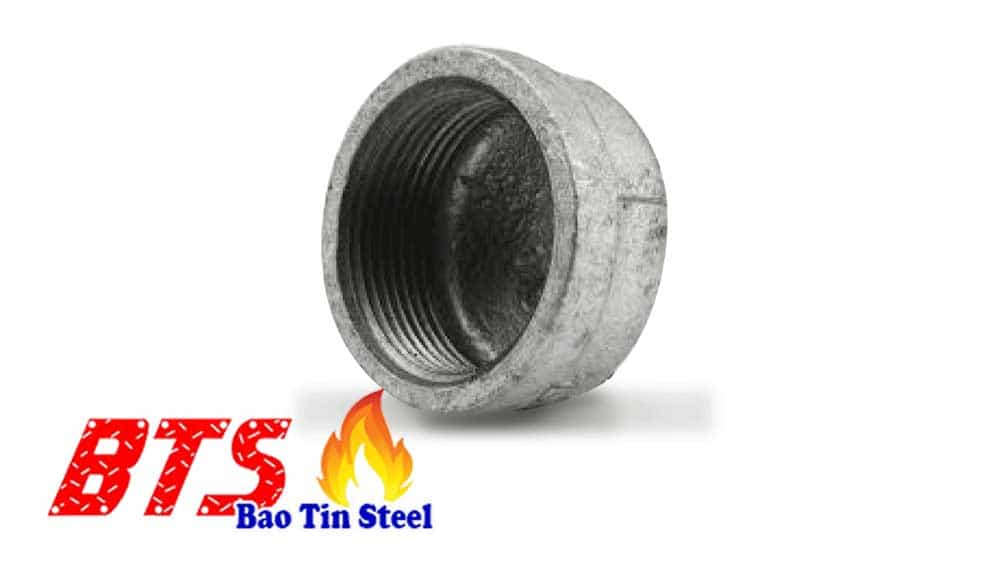 Quotation for threaded cap, threaded cap in China
Bao Tin Steel always has a large quantity of goods available for distribution to customers. Customers interested in the product want to receive a quotation for galvanized threaded cap, threaded cap in China.
Contact us to provide the fastest information. In addition, customers can also refer to the price list of products in the price list on the menu of the website.
We are proud to be the distributor of high quality steel and steel pipe fittings at the best prices in the market.
Customers can request to import steel according to their own specifications at Bao Tin Steel.
Currently we are serving customers in both Vietnam and Cambodia markets. Customers who need to call hotline 0932059176 for the fastest service.