Bao Tin Steel Company specializes in supplying kinds of Hoa Phat box steel pipes. We sincerely show you the latest price list of steel pipes.
 Why should you buy steel at Bao Tin Steel Company?
With more than 10 years of experience in importing and distributing steel pipes, which will help you find the suitable types of steel for your project.

Bao Tin Steel has a friendly delivery team, who is always delivering in sufficient quantity to ensure proper quality and be on time at your construction site.
Hoa Phat galvanized Steel Box.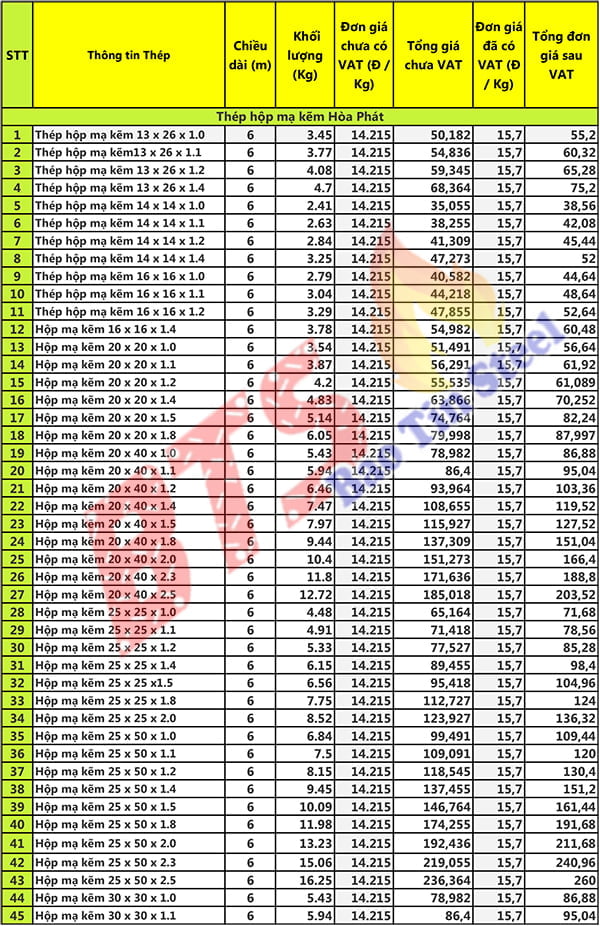 Hoa Phat Galvanized Pipe

Steel
Hoa Phat Black Box Steel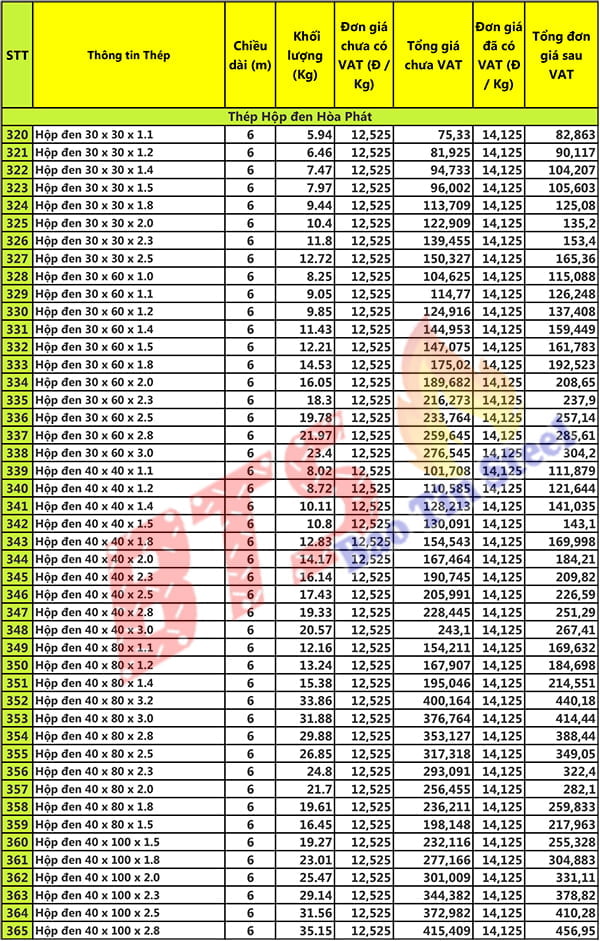 Hoa Phat Black Steel

Pine
P
rice list of
Hoa Phat black box steel 
Hoa Phat large-sized Black Steel
Pine
Hoa Phat super thick black steel Pipe
Hoa Phat hot-dip galvanized steel Pipe
Hoa Phat V-shaped Steel
Hoa Phat H-I-U shaped Steel
Apart from distributing types of Hoa Phat steel pines, Bao Tin Steel is also supplying SeAH galvanized steel pipes, cast steel pipes, box steel pipes, black pines steel, all types of box steel, V – H – I – U shaped steel, stainless steel, fire fighting and prevention equipment…